A New Era in Educational Technology - September 17th at 4:00 pm et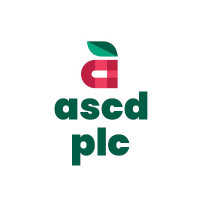 @Debbie Tannenbaum, Brandon Petersen and @Nancy White led our ASCD Community Panel on the impact of technology in the next iteration of public education, on Sunday, September 17, 2023 at 4:00 p.m. e.t.!

Critical questions included:

-Has technology realized it's potential in education? Why or why not?
-Share an ed tech success story you've witnessed?
-What do you see as the true impact of generative AI in the classroom?
-What are the next steps for technology-infused professional learning?
-If ed tech makes huge impact the next 5 years, what will success look like?

Debbie Tannenbaum is a School Based Technology Specialist at Fairfax County, Virginia Public Schools. She is an avid blogger and speaker on technology in education, and she provides professional learning on its use through her website, Tannenbaum Tech. Debbie is also a Spotlight Member on the ASCD Community Platform!

Brandon Petersen is the board president of InnEdCo, the ISTE affiliate in Colorado. He is a classroom teacher with the Cherry Creek School District in Greenwood Village, Colorado, and a co-founder and lead learner of #COllapporative, an initiative using social learning to provide accessible professional learning to educators.

Nancy White is the executive director of our Colorado ASCD affiliate and the owner of Innovations in Education LLC (Colorado). Previously, she was a 21st Century Learning & Innovation Specialist with the Academy School District 20 in Colorado Springs. She has dedicated her career to infusing technology into teaching and learning.

It's an exciting exploration of the possibilities!

View the recording here.