Moving Assessment Forward - December 7th at 7:00 pm et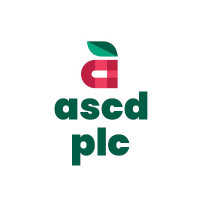 @Jessica Bohn, @Starr Sackstein and @Bryn Williams presented on our ASCD Community panel pushing the envelope on assessment practices, on Thursday, December 7, 2023 at 7:00 p.m. e.t.!

Critical questions included:

-How do grading practices support or negate positive assessment processes?

-In what ways do self, peer and teacher assessments influence student learning?

-What are the key components of an effective assessment program?

-What new approaches to assessment have you witnessed being successfully implemented?

-How is the education marketplace and the political arena hijacking the assessment discussion?

-How do we change the dialogue on assessment practices in public education?

-If student assessment makes huge strides in the next five years, what will success look like?

Jessica Bohn is the Director of Learning Hubs for the Guilford County, North Carolina Schools . Previously she served as an adjunct professor for Social-Emotional Learning with National University. She also serves as an ASCD Faculty Member for the past seven years. Jessica is also a 2012 ASCD Emerging Leader.

Starr Sackstein is chief operating officer at Mastery Portfolio, LLC. Prior to this, she was publisher at Mimi & Todd Press, co-director of professional learning for The Core Collaborative, NY state director of the Journalism Education Association, and an english teacher and newspaper adviser for the Locust Valley, New York Central School District. Starr is a 2022 ASCD Champion in Education.

Bryn Williams is the principal at Leigh Elementary School in Coquitlam, British Columbia. Formerly he was a mathematics teacher, department head and program coordinator with the Burnaby School District, also in British Columbia. In addition, Bryn is the longtime serving executive director of the British Columbia ASCD affiliate.

This is a panel that pushes your thinking!

.View the recording here.