Leading in Higher Education - October 19th at 6 pm et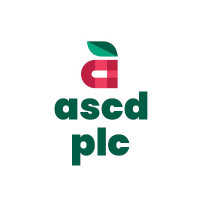 @Gretchen Oltman, @Shellon Samuels-White and Michelle Hanson presented our ASCD Community panel drilling down into higher education from the educator perspective, on Thursday, October 19, 2023 at 6:00 p.m. e.t.!

Critical questions included:

-What are the current challenges in teacher preparation at the undergrad and grad levels?

-How is the higher education landscape changing post-pandemic?

-Do you see action research informing the future of public education?

-Describe partnerships you've seen between public school districts and higher education institutions?

-If higher education evolves to mee the current challenges in education, what will success look like in five years?

Gretchen Oltman is an associate professor at Creighton University where she serves as Program Director for the Master of Science in Organizational Leadership, as well as the Bachelor of Science in Leadership Studies and the Dissertation Chair. She has published through ASCD and is our leadership consultant for the new ASCD Champions in Education program.

Shellon Samuels-White is a lecturer at The MICO University College in Kingston, Jamaica. Previously she was a Mathematics Coach at Southern Methodist University and a high school classroom teacher. In addition to her current work, Shellon is a 2022 ASCD Emerging Leader and the recipient of her university's Torch Bearer Award.

Michelle Hanson serves as area chair and certification officer for the Fredrikson School of Education at the University of Sioux Falls. Previously she was an instructor for South Dakota State University. She has published extensively on elementary education and trauma sensitive schools. Michelle is the faculty advisor for the University of Sioux Falls ASCD Student Chapter.

This is a panel that will disrupt your thinking on undergrad and graduate educator professional preparation!

View the recording here!