CBS News: Education is out, Business is in!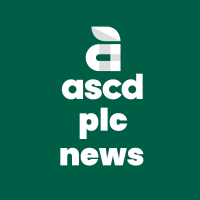 ASCDPLC NEWS
Community Member, Administrator, Moderator
Posts: 113
admin
Five decades ago, the U.S. was training an army of college students to become teachers, with 1 in every 5 bachelor's degrees earned in the field of education. That guaranteed a steady pipeline of educators entering the profession, a vital resource for schools around the country, and for the economy as a whole.

Today, education is an afterthought for many college students, who are more likely to study business, engineering, and even the visual and performing arts, according to data from the National Center for Educational Statistics. Even as the population of college students has increased by 150% since 1970, the number of bachelor's degrees in education has plummeted by almost 50% — a steeper drop than that for English, literature and foreign language majors.

Meanwhile, schools in all 50 states report teacher shortages in at least one subject area last year, according to the Brookings Institution.

Read the entire piece here.