ASCD Emerging Leader Donna Neary guests on the What I Want to Know podcast!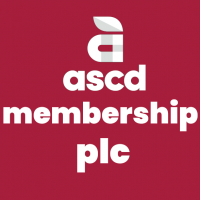 @Donna M Neary EL22 was interviewed on the What I Want to Know podcast, one of the most downloaded K-12 education podcasts in the country! Host Kevin P. Chavous talked with Donna about her work as an English New Language and Social Studies Teacher for the Hamilton County, Tennessee Public Schools.

Donna is also a recipient of a 2023 ASCD Emerging Leader grant, working with classmate @Apryl Taylor on implementing "Embracing the Whole Child: Extending the WELCOME MAT (Masterfully Agentic & Actionable Teachers)."

Learn more and listen here.