GiveThx Educator Wellbeing Grant Program Expanding!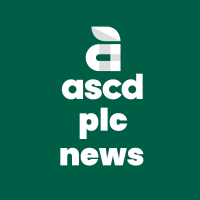 ASCDPLC NEWS
Community Member, Administrator, Moderator
Posts: 113
admin
This year, GiveThx piloted its Educator Wellbeing Program Grant across 2 districts and 15 individual schools to address unprecedented educator burnout, lower mental health, and disconnection. The grant fully funded GiveThx's low-lift, high-impact practices, software and training with staff, who reported significant increases in engagement and wellbeing.

With the generous support of our funders, they are launching an expanded 2023-2024 Educator Wellbeing Program Grant initiative to support a larger number of schools and districts. We are looking for leaders working on staff wellbeing, culture or retention who might be interested in the fully funded program as a way to support their efforts. Applications close August 15.

Learn how to apply for one of the grant-funded 2023-2024 spots for your district or school here.