Texas ASCD Board of Directors Have Successful Summer Retreat!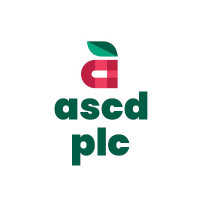 This June, the Texas ASCD Board of Directors held its annual summer retreat in the rustic town of Kerrville, Texas. The retreat allowed board members to gather, reflect, and plan for the upcoming year. Led by Dr. Kimberly Lawson, Chief Academic Officer for Fort Bend ISD and President of Texas ASCD, and facilitated by Dr. Elizabeth Clark, Associate Superintendent for Curriculum, Instruction, and Accountability for Birdville ISD, and Dr. Janis Jordan, Deputy Superintendent for Curriculum and Instruction for Northside ISD, the meeting focused on enhancing the organization's value to its members.

As part of the meeting, Dr. Janis Jordan shared an interview with Dr. Brian Woods, a prominent figure in the field of education who was the 2018 Texas Superintendent of the Year and the former superintendent of Northside ISD. In the interview, Dr. Woods emphasized the importance of adding value to the members of any organization. He stated, "Any member-driven organization has to add value to its folks so they will give you their most valuable resource, which is their time." This quote captures the essence of the board's commitment to serving its members and ensuring that their time investment is worthwhile.

During the retreat, Dr. Elizabeth Clark facilitated a discussion on "Unleashing the Power of Leadership: Guiding Volunteer Boards to Achieve Excellence." Afterward, the Texas ASCD Board of Directors engaged in strategic discussions and brainstorming sessions to identify new initiatives and programs that would benefit Texas ASCD and its members. The board members recognized they could foster a strong network of educators dedicated to improving Texas's education quality by offering valuable resources, professional development opportunities, and a supportive community.

Overall, the Texas ASCD Board of Directors' summer retreat in Kerrville was productive and collaborative. The board members left the retreat with a renewed sense of purpose and a commitment to Texas ASCD and its members. Their dedication to serving educators in Texas ensures that the organization remains a trusted resource for professional growth and educational advancement.

See more here.