ASCD Emerging Leader Katelyn Leitner releases STEM Century, Suffolk Virginia Edition!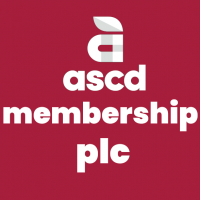 Dr. Katelyn Leitner EL20 is excited to announce the release of her book she co-authored with an amazing group of education professionals entitled STEM Century: It Takes a Village to Raise a 21st Century Graduate - Suffolk, VA Edition.

Suffolk, Virginia Public Schools believes that it can support its students with the foundational knowledge of science, technology, engineering, and math (STEM) while re-inventing instructional methodologies that improve student achievement and better prepares them for the workforce. The stories in this book detail the importance of community leadership, data-driven decision making, division collaboration, student buy-in, and the teacher perspective.

See more here.