Registration for our Autumn ASCD Leaders Meetup in Jamaica Breaks All Records!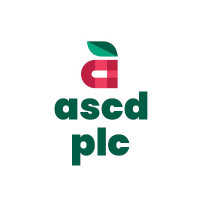 Educators everywhere are joining us at our autumn ASCD Leaders Meetup Thursday and Friday, November 9th & 10th at the Mico University College in Kingston, Jamaica!

We come together as we finish up fall to elevate our work connecting, learning and building our professional network! This exciting leadership event is being held in New Kingston, Jamaica and is hosted by Class of 2022 ASCD Emerging Leader Shellon Samuels-White. You should be there. Thank you for making this possible, Shellon!



Participants will fly into Norman Manley International Airport (KIN) - it's a 30-minute drive from the airport to New Kingston. Local educators will also be driving in to make the most of this leadership professional learning event. There is no charge to attend the meetup. Educators simply cover their own travel, lodging and dinner expenses while out on the town.

Registration is so successful we have broken all our projected targets and set new records in the process. Thank you to everyone participating. We are excited to welcome you as part of the ASCD family. It's going to be AMAZING!