Creating a Challenging, Supported, and Engaging Curriculum for All - September 19 @ 4 pm et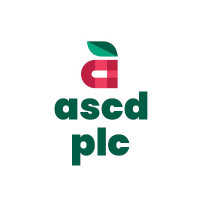 Join us Tuesday, September 19 from 4-5 pm et showcasing the work of South Side High School in Rockville Centre, New York with:
• John Murphy, Assistant to the Superintendent for Human Resources, and former principal
• Patrick Walsh, Current Principal
• Kevin Welner, University of Colorado Boulder

South Side High School has distinguished itself nationally through its initiatives to "detrack" its core academic curriculum and provide all students access to advanced AP and IB courses. Several peer-reviewed research articles and additional publications have documented the academic and other benefits to South Side's advanced learners and more novice learners.

Read more about South Side High School here!

The core principles of equity, access and effective instruction continue to drive the decision-making process and have been a stabilizing force in an era of uncertainty. School leaders share the processes they used to remove academic gates and "level-up" enriching opportunities, offer intense supports to ensure student success, and work with parents and the community.

The presenters will address the ways in which even the most successful efforts to eliminate the opportunity gap need to evolve based on the current climate, the changing needs of our students, and the most current teaching practices.

RSVP to participate here!