A Multipronged and Equity-Oriented Approach to Transforming School Climate - October 19 @ 4 pm et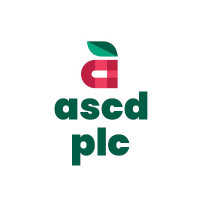 At our Thursday, October 19 from 4-5 pm event we learned of the work at Revere High School in Revere, Massachusetts with Lourenço Garcia, Assistant Superintendent and former principal, Christopher Bowen, the current principal of Revere High School, and Kathryn Wiley of Howard University!

The National Center for Urban School Transformation recognized Revere High School with a Gold Medal Award in 2014 as the Best Urban School in the United States, and in 2016, the Schools of Opportunity project once again honored Revere with a Gold designation. Over a five-year period, Revere High School transformed its school climate and culture. As a result, the school went from being classified as an underperforming school to receiving national recognition for substantial gains made in student graduation, attendance, and achievement rates. What led to this change?

Christopher Bowen, the current principal of Revere High School, Assistant Superintendent (and former principal) Lourenço Garcia and his Howard University colleague Kathryn Wiley share the school's story of transformative change. Guided by a clear focus on equity, relationships, and improved teaching and learning conditions for students and staff, the school embraced rigor and achievement for all. By prioritizing students who had been historically underserved through exclusionary policies, including a large multilingual population, Revere fundamentally changed the school environment. At a time when schools are searching for ways to improve climate and reduce discipline incidents, Revere's holistic approaches to better instruction, increased student engagement, and reframed discipline policies serve as exemplary models.

Read more about Revere High School and the important work being done there!

View the recording here!