Authentic and Equitable Engagement Using More and Better Learning Time - November 16 @ 7 pm et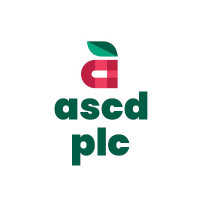 On Thursday, November 16 we explored the gains being made at Pocomoke High School in Pocomoke City, Maryland with Jenifer Rayne, Pocomoke High School Principal and 2023 recipient of the Maryland State Education Association Human and Civil Rights Award, and Kellie Rolstad, Associate Professor of applied linguistics and language education at the University of Maryland; whose research interests include language education, multilingualism, and democratic and alternative
education.

Learn more about why this exciting high school has earned not only an award as a gold School of Opportunity, but also recognitions as a National School of Character and an Apple Distinguished School. One reason is that Pocomoke High School serves all students, all the time by, as Principal Jenifer Rayne puts it, "meeting students wherever they are in their learning." This is accomplished by ensuring that students have continuous, enriching opportunities to learn and grow both in and out of school and that they are prepared to set post-secondary goals—all with great results.

As a rural, majority minority school with 65% students of color and 75% of its students classified as economically disadvantaged, Pocomoke High School has attained some of the highest attendance rates in the country in spite of the challenges of poverty. The school offers students multiple pathways to learn academic content, engage in the arts, find their hobbies and passions, and connect with community and post-secondary partners. Rayne and Rolstad share the creative program and policy innovations now embedded into the daily lives of Pocomoke students, as well as the coaching and practice in decision making that leads to student success.

Learn more about Pocomoke High School and its success story here!

Also, everyone who attends will receive an exclusive discount to purchase Schools of Opportunity plus free shipping!

View the recording of this inspiring event here!