Trinidad and Tobago ASCD's Kheisha Nicholls named Bishop Anstey High School East Principal!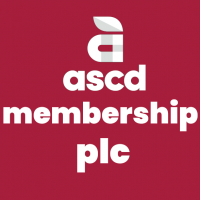 Trinidad and Tobago ASCD congratulates Ms. Kheisha Nicholls who was recently appointed to principalship at Bishop Anstey High School East, Trincity.

Ms. Nicholls is an executive board member of Trinidad and Tobago ASCD (TTASCD) and coordinates the meetings and activities of the Sustainability and Strategic Planning Committees. She also serves on the Leadership, Membership, and Professional Learning Committees.

As a dynamic, innovative, and knowledgeable educator, Ms. Nicholls taught at the school for the past twenty years and ascended through the positions of classroom teacher, Head of Department, and Vice Principal (ag.). She is a reflective practitioner, strategic, leads by example, and has the incredible ability to push for accountability from herself, staff, and students.

See more here and here.