Check out ASCD Emerging Leader Brenda Mendoza's Author Spotlight!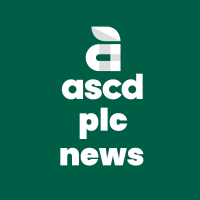 ASCDPLC NEWS
Community Member, Administrator, Moderator
Posts: 101
admin
@Brenda Mendoza ASCD EL15 is featured in the newest Cherry Lake Publishing Group author spotlight!

Brenda has published a series of Latinx books for children exploring issues, histories, and achievements specific to the Latinx community in a comprehensive, honest, and age-appropriate way.

Read more and order your copies here.