Maine ASCD's Dr. Leigh Alley Publishes First Book in SEL Series!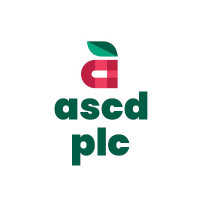 The first title of Maine ASCD Executive Director Dr. @Leigh Alley 's social-emotional learning series for tween readers, Shiny Friends Super Squad #1: Starr of the Show, launched on October 1.

Just prior to its release, the book won first prize in the Purple Dragonfly Book Awards in the School Issues category and has garnered starred reviews from Readers' Favorite and The Wishing Shelf. A member of the education faculty in the University of Maine System teaching Children's and Young Adult Literature, Leigh penned the series to help fill an area of need in the trade book market: hi-lo SEL books with engaging content for a wide pre-teen readership but particularly for the reluctant and struggling.

Not preachy or pedantic, the series features pre-teen characters behaving like real schoolkids, faced with the challenges real schoolkids face. Each book subtly introduces a specific SEL strategy and gives readers tools for employing that strategy in the backmatter. The creator of courses both in SEL and trauma-sensitive and healing-centered practice, Leigh is open to inquiries about bringing the series and its tools to school communities across the nation.

Read more here and here!