Meet us in Chattanooga for our Winter ASCD Leaders Meetup March 1-3, 2024!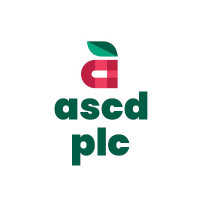 Educators everywhere are invited to our winter Leaders Meetup Friday through Sunday, March 1-3 at the Edney Innovation Center in Chattanooga, Tennessee!

Join us as we wind down winter and launch into spring celebrating inspiring leadership as we connect, learn and build your professional network together! This exciting leadership event is being hosted by ASCD Emerging Leaders from the Hamilton County Schools, @Jessica Holloway, @Donna M Neary and @Erin Kirby along with Senior Director of member Communities @Walter McKenzie!



If you come in on Friday you can take part in tours of local schools to see the important work being done here! Can't take off Friday? Join us Saturday and Sunday to partake in the professional learning and networking activities we have planned for everyone attending! And while you're here, enjoy a night on the town with your Meetup friends and colleagues!

There is an affordable $25 registration fee to help cover our costs, and you cover your own travel, lodging and dinner expenses. Everything you need to know will be posted here as registration opens in December. We hope you will join us for a memorable weekend in the Gig City!