Launch of the New ASCD Champions in Education: The Next Tier of Your ASCD Leadership Journey!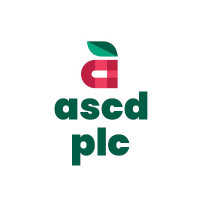 The first in-person meeting of the ASCD Champions in Education took place on Saturday, October 22nd in Washington, DC, spending the day sharing their lifes' work so that they can take it to the next level in the future!
Champions in Education (#ASCDEdChamps) invites mid-career leaders in education to come together and advance the work to which they so passionately dedicate their careers. They are actively engaged in the work of the association, creating impact through their work advancing and evolving education to meet the needs of next generations of learners.
ASCD EdChamps access opportunities to work with ASCD, learn from one another, and develop next steps to fulfill their professional goals, sharing their action research with ASCD members, educators everywhere and the children they serve.
Educators active in the work of ASCD's member communities are eligible for consideration for this invitation-only opportunity. ASCD is proud to provide this program for established leaders in education coming together to re-envision education under ASCD's banner of excellence in education leadership.
Stay tuned for more announcements about this new program from ASCD!