ASCD Welcomes Its Inaugural Cohort of Champions in Education!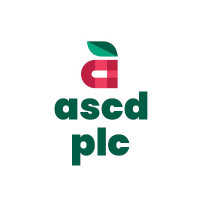 ASCD Welcomes its Inaugural Cohort of Champions in Education! https://www.ascd.org/news-media/ascd-welcomes-inaugural-cohort-of-champions-in-education

FOR IMMEDIATE RELEASE

November 1, 2022

Senior Director for Member Communities Walter McKenzie, [email protected], 703-575-5617

ARLINGTON, VA—ASCD is proud to welcome 12 outstanding educators into its Champions in Education program.

As successful mid-career leaders in the profession, ASCD Champions in Education (#ASCDEdChamps) are invited to come together and advance the work to which they so passionately dedicate their careers. ASCD EdChamps access opportunities to work with ASCD, learn from one another, develop next steps in fulfilling their professional goals, and sharing their action research with ASCD members, educators everywhere and the children they serve.

"ASCD is committed to supporting its members throughout their careers," ASCD Senior Director for Member Communities Walter McKenzie said. "Midcareer educators are well-established in the profession and uniquely positioned to have impact on the work they so passionately commit themselves to every day."

ASCD introduces its inaugural cohort of Champions in Education:

MaryAnn DeRosa, a Curriculum Design Specialist with the Relay Graduate School of Education

Kimberly Eckert, the Dean of Oxford Teachers College at Reach University

Darnell Fine, a Middle School Deputy Principal at the Singapore American School

Abigail French, the Facilitator of the Self-Determined Learning Lab for the Frederick County Public Schools

Chanel Gaither, the President and Founder of Minorities Achieving College Success & Ascend Legacy Academy

Marnie Hazelton, former Superintendent of the Linden Public Schools

Tamara Hudson, a Special Education Instructional Facilitator with the Jesse D Scott Elementary School

Alexandra Laing, the National Director of School Leadership for 3DE Schools by Junior Achievement

Lindsay Prendergast, a Leadership Coach with NWEA and The Danielson Group

Starr Sackstein, the Chief Operating Officer for Mastery Portfolio

Xatli Stox, an Education Program Consultant: ESL/Title III at the North Carolina Department of Public Instruction

Tiffany Turner Hall, the Principal of the Leavelle McCampbell Middle School

Gretchen Oltman, Associate Professor at Creighton University, serves as Leadership Consultant to the program.

ASCD EdChamps are engaged in furthering their career goals in partnerships with ASCD and supporting one another to develop passion briefs, impact plans and articles for the new Champions in Education feature in ASCD's flagship journal, Educational Leadership. They will be sharing progress in their work at ASCD's annual conference in Denver, March 31–April 3, 2023.

For more information on ASCD's Champions in Education program, visit https://www.ascd.org/champions-in-education.

About ASCD
ASCD is a passionate community of life-changing educators. Our community is empowered to be equity and instructional warriors who transform vision into practice. For 75 years, we have worked side by side with educators from every level in all 50 states and more than 200 countries to help them find their people and amplify their voice to reach many. Our professional learning services let educators chart their own learning journey, as educators, as leaders, so they and their students can flourish. Learn more at www.ascd.org. In the year ahead, ASCD will launch its new virtual learning community and announce a full slate of educator professional learning opportunities and conferences.

These links in this publication are time-sensitive. These links may move or expire as the news changes. If you notice a deactivated or changed link, please email us. Some sources may require registration.