Texas ASCD Innovates to Empower...Connect...Inspire...and Achieve Success!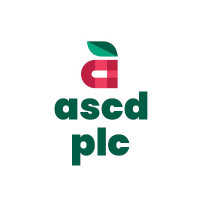 Yolanda Rey, executive director of Texas ASCD, shares everything is "bigger in Texas." Hence, The Texas ASCD Annual Conference is always "Big News," bringing educators from across the state exciting and relevant professional learning -- for every stage of career development! The 2022 theme was "Empower... Connect... Inspire... Success." This year, Texas ASCD made innovative changes to the program, helping participants develop new strategies and connections while taking a deeper dive. While participants had many sessions to choose from, the first day of the conference concentrated on a specific topic, reinforced by the keynote presentation, followed by three different breakout sessions, or longer learning tracks, all relating to the keynote.

Dr. Karen Garza, President/CEO of Battelle for Kids, provided the keynote, "Let's Reimagine our Educational Systems!" where she explored the vision of the "Portrait of a Graduate" - the North Star for district transformation. After her keynote, participants could either attend Dr. Garza's breakout session, "Portrait of a Graduate: Your Journey to Creating a Future-Focused System Starts Here," or two other sessions aligned with the topic: "Elevating Student Voice to Build Hope for the Future," (Jamie Meade, Vice President, Battelle for Kids") or "Designing for Deeper Learning: Key Approaches to Engage Students & Promote Agency" (Dr. Shannon King, Chief Learning Officer, Battelle for Kids). Regardless of which session participants chose, they received a deeper dive into district transformation. Even the President's Reception reflected the theme with a night of camaraderie, networking, and "Lighting the Way to Success."

On the remaining two days of the conference, attendees experienced the thought leadership of Eric Jensen, Jensen Learning; Thomas Murray, All4Ed; and Kristin Rouleau, McRel International, for keynote presentations. In addition, attendees chose from multiple breakout sessions and innovative highlights (concurrent sessions) to customize their professional learning.

In between learning opportunities, conference participants had many opportunities to engage with each other over breaks and receptions and learn about new products and services in the exhibit hall. Texas educators are interested in what happens in Texas and take comfort in sharing Texas stories. Texas ASCD is The Network for teaching, learning, and leading! The 2022 Annual Conference was a big success, and we expect 2023 to be even bigger! Learn more by viewing the conference website at https://cvent.me/zkeG4w!