Registration Now Open for the April ASCD Community Panel on DEI in Schools!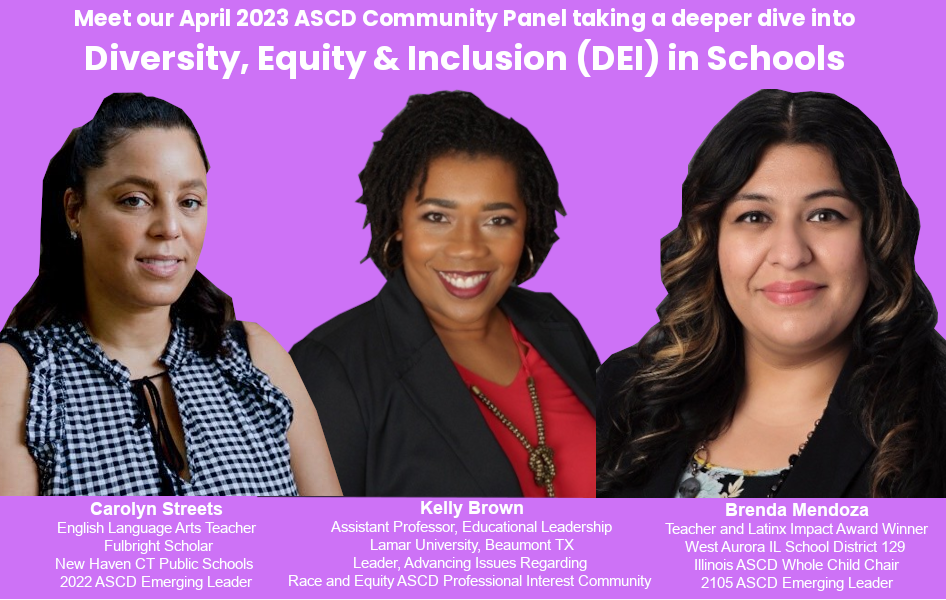 Join Kelly Brown, Brenda Mendoza and Carolyn Streets for an ASCD Community Panel on implementation of DEI (Diversity, Equity & Inclusion) practices in schools on Thursday, April 6, 2023 at 7:00 p.m. e.t.! Registration is FREE and educators everywhere are invited to participate in this important exchange of ideas.
Critical questions include:
-How do you work to promote DEI from where you lead in education?
-What are the challenges and opportunities in ensuring DEI in schools in 2023?
-What are the systemic forces making it difficult to attain DEI in schools?
-How can educators serve as change agents for DEI in school policy and practice?
-What does a school program look like that effectively promotes DEI?
Learn more and register
here
.