Op-Ed: The Future of Education Depends on the Questions We Ask Today!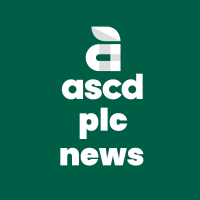 ASCDPLC NEWS
Community Member, Administrator, Moderator
Posts: 113
admin
"Learning is the process of asking questions and discovering answers. While the answers tend to get most of the attention, they can't be found without the process of discovery. Unfortunately, prioritizing outcomes in education often means that the questions take a backseat to the answers. But if we don't stop to check whether we're asking the right questions, the answers won't matter."

Read the entire piece here.