Fast Company: 5 ways Gen Z and millennials can push past a 'quarter-life crisis'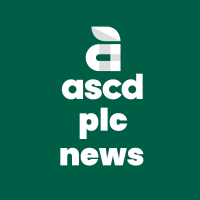 ASCDPLC NEWS
Community Member, Administrator, Moderator
Posts: 113
admin
The midlife crisis has been the subject of countless movies and TV shows, but the quarter life crisis is just as complicated.

Marked by feelings of anxiety and uncertainty, quarter-life crises are proving to be even more difficult than usual for Gen Z and millennials, who are experiencing them amid a period of great uncertainty. In addition to reporting higher levels of stress during the pandemic, 20- and 30-somethings have also had a tough time buying homes, are struggling to pay off debt, and have seemingly been the most affected by recent layoffs.

With higher levels of stress and life uncertainty, Melissa Rosenthal shares her own quarter-life crisis and her survival guide for Gen Z and millennials.

Read more here.