ASCD EdChamp Lindsay Prendergast Shares Teacher Leadership Success Story on the ASCD Blog!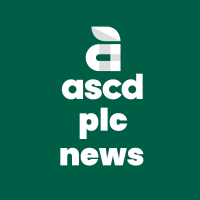 ASCDPLC NEWS
Community Member, Administrator, Moderator
Posts: 113
admin
ASCD EdChamp @Lindsay Prendergast and co-author Melissa Roehm published "Raising Teacher Expectations Without Burning Teachers Out" on the ASCD Blog, sharing their work at Whitney Elementary School in Las Vegas, Nevada, where they have exceed typical student growth rates with a thriving staff culture and a nearly 100% retention rate.

Learn more about this important success story here.