ASCD Emerging Leader Phil Echols earns his Doctorate in Organizational Leadership Studies!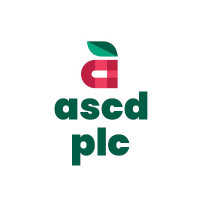 Phil Echols, ASCD Emerging Leaders Class of 2018, completed his doctorate in education in Organizational Leadership Studies from Northeastern University. His dissertation topic is The Lived Experiences of Black Teachers with White Principals in North Carolina Title I Elementary Schools. Phil also became an Adaptive Schools Training Associate with Thinking Collaborative. The work of Adaptive Schools supports organization members in developing their collective identity as collaborators, inquirers, and leaders.
In addition, this certification allows Phil the opportunity to train for the 4-Day seminar internationally. He'll train at the Near East South Asia Council Educators Training Institute in Manama, Bahrain, this January. Learn more at
https://www.northeastern.edu/graduate/
and
https://www.thinkingcollaborative.com/ta-info-bio/phil-echols
.