Mike Schmoker: A Plea for Respecting Community Input and Diverse Viewpoints on Curriculum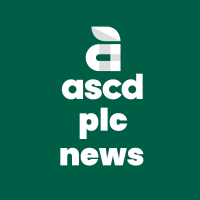 ASCDPLC NEWS
Community Member, Administrator, Moderator
Posts: 113
admin
In the February 2023 issue of ASCD's Educational Leadership, Mike Schmoker makes the case for the viewpoints and preferences of teachers be taken into account In developing a common curriculum.

"If teachers wish to provide students with controversial views, don't they owe them the chance to consider legitimate counterpoints—right, left, or center? For instance, if a teacher feels compelled to teach the perspectives of Robin DiAngelo, Ibram X. Kendi, or Nikole Hannah-Jones, shouldn't they be obligated to provide counter perspectives of people like John McWhorter, Sean Wilentz, or Daniel Bergner?"

Read the entire piece here.