Highlander Institute: Pursuing Beauty, Wonder, & Curiosity in Education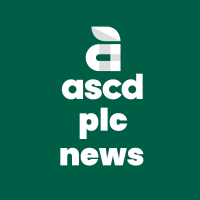 ASCDPLC NEWS
Community Member, Administrator, Moderator
Posts: 113
admin
Malika Ali joined hosts Uche Amaechi and Monica C. Higgins for the A608 After Hours, a podcast from the Leadership, Entrepreneurship, and Learning Course out of Harvard University.

"Education is not just a path to social mobility or a way out of poverty. It is about wonder, curiosity, seeing the beauty in the world, and making the world better by improving our own surroundings.

We are a team of learners, not just in service of the task at hand, but because there are so many beautiful things in the world to learn about. We nurture that at Highlander Institute, and that translates into our work with schools, districts, and kids.

We know from the research that kids in identity-safe classrooms who feel a sense of trust and belonging do better, their outcomes improve…It's not just about a toolbox of strategies anymore. It's really connecting to our kids' humanity, allowing them to feel seen, understood, and valued, and to understand that we're all in this together."
– Malika Ali, 1-26-23 Episode, A608 After Hours Podcast

Check out the full podcast here.