ASCD Podcast: Jim Knight on the Humanizing Potential of Instructional Coaching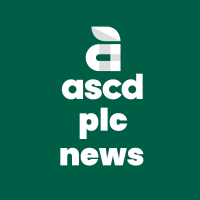 ASCDPLC NEWS
Community Member, Administrator, Moderator
Posts: 113
admin
In this exclusive ASCD podcast, author Jim Knight discusses the role of instructional coaching in schools in the wake of the pandemic and how coaching, when done well, can bring a much-needed spirit of benevolence and partnership to educator professional development.

Listen to the entire podcast [14:39] here.

Also, be sure to attend New Hampshire ASCD's Seven Factors for Successful Instructional Coaching with Jim Knight on Wednesday, March 8th from 9:00 am et – 3:00 pm et at the Grappone Center in Concord, New Hampshire! Learn more and register here.