ASCD Champion in Education Lindsay Prendergast is our February ASCD Community Spotlight Member!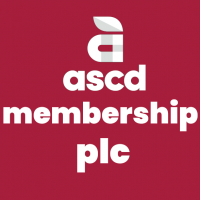 The ASCD Community showcases our February Member Spotlight on Lindsay Prendergast, an ASCD Champion in Education and a 2020 ASCD Emerging Leader! Lindsay is an NWEA School Improvement Coach and Professional Learning Consultant as well as a Framework Specialist for the Danielson Group. She is a natural networker and connector who thinks big and follows her big ideas through to implementation.

We are proud to feature Lindsay this month on the ASCD Community platform, and we encourage you to get to know her as a key collaborator in education!

Learn more here.

Comments