The March 2023 Issue of ASCD's Educational Leadership: Leading Through Change is Now Live Online!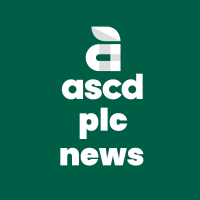 ASCDPLC NEWS
Community Member, Administrator, Moderator
Posts: 113
admin
The March 2023 issue of Educational Leadership unpacks the traits of an effective change leader. With practical strategies to manage organizational change—both positive and negative—this issue offers guidance for education leaders on strategic planning, navigating conflict, harnessing innovation, and adapting to new realities.

Creating equitable, high-performing, and safe schools today requires leaders willing to overcome adversity, stay persistent, and take smart risks. The articles, written by a standout mix of current school and district leaders and leadership experts, all aim to shed greater light on the current context of K–12 education and offer strategic advice on driving meaningful shifts in school practice and culture.

Read the entire issue here.