ASCD Blog: School Leaders, It's Time for a Well-Being Self-Assessment!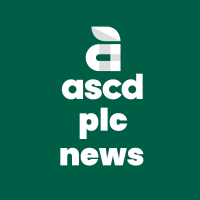 ASCDPLC NEWS
Community Member, Administrator, Moderator
Posts: 113
admin
If your well-being as an education leader is in crisis—you're not alone.

"You try not to let these things bother you. You know people have been stretched thin, but your own endurance is running out. Work has stopped feeling overwhelming and may more accurately be feeling hostile. Far from trying to innovate, you spend your time attempting to pacify other people's anger. Every day, you find yourself in a crushing cycle of pushing back against pushback. Is this really what I want for myself? you ask. You're seriously considering leaving education." -Elizabeth Dampf

Read the full piece here.