ASCD EdChamp Tiffany Hall's Leavelle McCampbell Middle School named a School to Watch!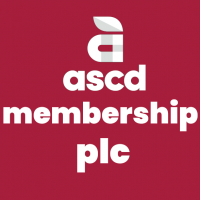 Dr. @Tiffany Hall, an ASCD Champion in Education, is proud to announce that Leavelle McCampbell Middle School in Aiken County Public School District is the latest South Carolina middle school to be named a School to Watch by the National Forum to Accelerate Middle Grades Reform. The schools' emphasis on strong academics, sensitivity to young adolescents' needs and interests, and commitment to providing all students equal access to a high-quality education resulted in the well-deserved recognition.

Schools are recognized for a three-year period, at the end of which they must apply for re-designation and demonstrate that they are continuing to meet the National Forum's rigorous criteria.

See more here.