ASCD Educational Leadership: The Three Cs of Post-Pandemic School Leadership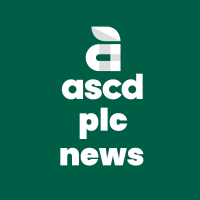 ASCDPLC NEWS
Community Member, Administrator, Moderator
Posts: 113
admin
Superintendent of the Long Beach, New York School District Jennifer Gallagher shares her conviction that status quo school leadership is no longer an option. We need to model care, courage, and open communication.

"How do we "maintain the good" but also be responsive to new needs and challenges? How do we create a schoolwide culture that embraces change and celebrates successes and includes all our staff and colleagues? I believe there are three fundamental elements that need to be part of any education leader's leadership strategy—communication, care, and courage. They may sound basic, but taken together, they are perhaps the most effective tools we have to lead through change. These three elements were paramount in leading my community through a time of crisis." -Jennifer Gallagher

Read the entire piece here.