April ASCD Educational Leadership: Centering Thinking and Discussion Skills!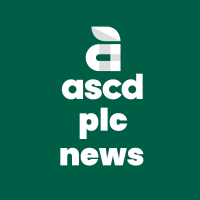 ASCDPLC NEWS
Community Member, Administrator, Moderator
Posts: 113
admin
The April 2023 issue of Educational Leadership explores how schools can create structures, curriculum, student work, and expectations that center students' ability to think critically, apply effective thinking dispositions in various disciplines, and discuss ideas with others in probing yet respectful ways.

The idea for focusing this issue of EL on discussion and thinking skills originated well before ChatGPT hit the internet in late 2022. We live in a time of not only seismic technological advances but also stark ideological divides, social media-driven discourse, and ongoing disruption and reinvention in the wake of the pandemic. In this climate, as our contributors stress, schools can play an important role by fostering young people's capacities for constructive dialogue and critical thinking. Indeed, this may be education's true calling today.

Check out the entire issue here.