ASCD Emerging Leader Christine Anderson presents her work at AERA in Chicago!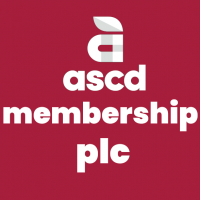 Dr. @Christine Anderson EL22 ASCD is presenting her research on Collective Efficacy on Sunday, April 16th at the American Educational Research Association (AERA) Annual Meeting in Chicago, IL.

She will be part of the paper session entitled: Teacher Support: Efficacy, Perceptions, and New Teacher Experiences. The session focuses on the support for teachers and their experiences and perceptions within schools and systems.

Learn more here.