SSIR: How We Achieve a Multiracial Democracy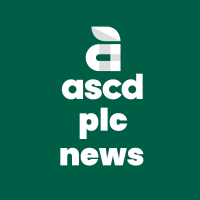 ASCDPLC NEWS
Community Member, Administrator, Moderator
Posts: 113
admin
In the Spring 2023 issue of the Stanford Social Innovation Review (SSIR), Angela Glover Blackwell makes the case for America needing a new story, one that is honest and inspiring, and doesn't shy away from its racial history.

"America needs a new story to energize the movement to build a sustainable, thriving multiracial democracy. In what follows, I describe the essential elements of that story, the most crucial of which is establishing the framework around race and racism without which we can neither decipher the root causes of the enduring and systemic challenges nor develop effective, equitable solutions...

This new story also must dispel the canard that equity is a zero-sum game, and, above all, it must provide models of multiracial democratic action. Talking about race is in fact the only way democracy can succeed in a multiracial society. And if activists and organizations are successful, building and sustaining a vibrant multiracial democracy will be the next great US innovation." -Angela Glover Blackwell

Read the full piece here.