ASCD Champion in Education Chanel Gaither enters University of Delaware WE Hatch Honor Circle!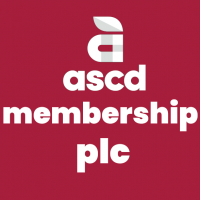 @Chanel Gaither , an ASCD Champion in Education, has been welcomed into the University of Delaware WE Hatch Honor Circle, receiving the WE Hatch Founder Award in recognition of her entrepreneurial success in launching and growing ventures that have made a positive impact on human well-being, as well as a Crystal award!

The program celebrates exceptional women who have inspire with their ingenuity, passion and persistence so that their stories empower the next generation of innovators and entrepreneurs.

"Chanel has given selflessly to the field of education and career development. She has started several nonprofit organizations, including M.A.C.S., a college readiness organization that assists first-generation and international students with the college application process. Chanel has partnered with several community organizations in Delaware, including the Y.M.C.A. Black Achievers Program, Delaware Elite, Teen Warehouse, and Bridges to Employment to provide college counseling services to students. Chanel is an asset to the Delaware community," shares Dr. Steve Poulin

Read more here.