Seeking original content for June through December on the ASCD Community platform!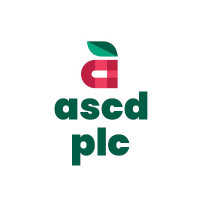 We want to showcase your work on the ASCD Community platform! Connect with other passionate thinkers who have a shared vision where together you can amplify your voice to reach many:

-Lead your own live event on a hot topic

-Start a group to bring together likeminded educators, or

-Share your work through blog posts and file uploads

You can do all this on the ASCD Community platform, amplifying and elevating your voice to create impact with a larger audience!

And, dedicated ASCD staff are here to support you in meeting your goals!

The time is now to prepare for the second half of 2023! Contact us to begin planning:

-a Community live event showcasing your work

-a Community panel discussing a high-interest topic with three or more colleagues

-a Community group for long-term collaboration and outcomes around a specific focus

-a Community blog post to solicit input and support from stakeholders

-sharing of resources with the larger ASCD Community

N.B. the ASCD Community platform is intended for the promotion of noncommercial work that celebrates the achievements of educators and elevates the profession.

Interested? Let's make it happen! We can't wait to host you on the ASCD Community platform!