Ten Days Left to Nominate a Colleague for the 2023 ASCD Emerging Leaders Program!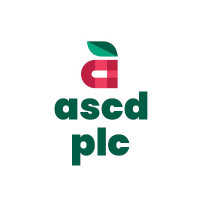 ASCD is accepting nominations for its 2023 Emerging Leaders program through Sunday, April 30, 2023.

The program is designed to identify leaders within organizations who can benefit from ASCD's larger platform to elevate their work and amplify their voice while also contributing to the mission and goals of the association. Successful candidates lead from the classroom, the principalship, the district office, teacher training programs, nonprofit organizations, and many other facets of the public education sector.

As a leader among international professional education membership organizations, ASCD is known for its high-quality content and publications, as well as its excellent professional learning meetings and events. You can learn more about the association here.

"We are seeking young educators who see their career as a journey through which they wish to have impact," explains ASCD Senior Director for Member Communities Walter McKenzie, "not just as a series of boxes to check off on their resume. The Emerging Leaders program can be a transformational experience for those nominees who are ultimately selected."

Once nominated, candidates begin a rigorous application and selection process that culminates in an announcement in September of the new cohort for 2023. The program is designed to network with other members of the program and connect into the many opportunities for professional learning and growth with the association. ASCD prides itself in serving as a career-long partner with all of its members and especially its Emerging Leaders.

Read more on the official ASCD Emerging Leaders page and view video testimonials from Emerging Leaders here.

When you are ready, please nominate a deserving colleague through the online nomination form by midnight on Sunday, April 30, 2023. Thank you!