ASCD Emerging Leader Carolyn Streets is social justice scholar at Yale Divinity School!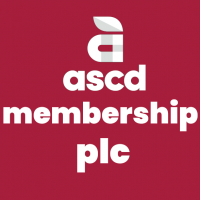 Carolyn Streets EL22 is excited to share that she's admitted into the Yale Divinity School as a social justice scholar, studying the intersection of ethics, spirituality, religion and the influx of the conservative religious right in public school education.

The Yale Center for Public Theology and Public Policy instructs the next generation of activists on how to engage with current social issues relating to systemic inequality through teaching, practice, research, and collaboration.

Read more here.