ASCD Emerging Leader Jen Orr: Have Big Conversations with Little Learners!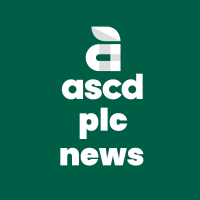 ASCDPLC NEWS
Community Member, Administrator, Moderator
Posts: 113
admin
Jennifer Orr EL13 writes in the current issue of ASCD's Educational Leadership, "Yes, even our youngest students can think critically and deeply. Good discussions can get them started."

As part of the April theme on Centering Thinking and Discussion Skills, Jen makes the case for getting primary grade learners to talk:

"As an educator in Virginia, I am frequently focused on the "5Cs" that our state's Department of Education has identified as important to helping our students develop the skills they need to be successful: critical thinking, collaboration, communication, creative thinking, and citizenship. Classroom conversations address all five of these Cs, though in this article I'd like to focus on their effects on critical thinking. As my kindergartener asking about Earth's rotation illustrates, an interesting question and the discussion that follows can open up paths of critical thinking for students at any age. With a few thoughtful prompts and a lot of noticing and modeling, we as educators can help young students engage in these types of academic conversations in ways that deepen their learning and develop their critical thinking skills."

Read the entire piece here.