KnowledgeWorks: What are educators and policymakers advocating for in your state?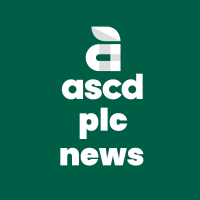 ASCDPLC NEWS
Community Member, Administrator, Moderator
Posts: 101
admin
State-level legislation is a primary venue for education policy change and an important indicator for nationwide attitudes and interest in personalized, competency-based learning. Tracking introduced and enacted bills that promote innovative approaches in education shows what education leaders and policymakers are interested in.

According to the National Conference of State Legislatures, all 50 states and the District of Columbia are holding or held legislative sessions in 2023. So far this year, there are 145 pieces of legislation related to personalized, competency-based learning in 38 states. Seventeen of these bills have passed, with plenty of time for more as some states' legislative sessions are still underway. In addition, there are also policies aimed at scaling student-centered education.

In following legislative trends, KnowledgeWorks identifies three issue areas that are particularly intriguing: measuring success, balanced assessments and a culture of innovation. Is your state one to watch?

Read the entire piece here.