KnowledgeWorks releases Mapping Your Journey into Liberatory Education Futures toolkit!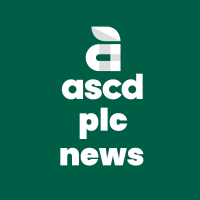 ASCDPLC NEWS
Community Member, Administrator, Moderator
Posts: 113
admin
When KnowledgeWorks published Imagining Liberatory Education Futures, it explored the possibilities for what education might look like if oppression was removed. In support of this, their new toolkit supports educators in making this a reality.

Designed for small groups, Mapping Your Journey into Liberatory Education Futures will guide you toward contributing to a more equitable future of learning by:

-Deepening your educational equity efforts

-Exploring how liberatory education fits into your work, and

-Building future possibilities into your long-term plans

The toolkit is divided into seven sections with a printable PDF version and a Google Slides version to promote collaboration around your efforts.

Read more here.