Mary Rice-Boothe on the ASCD Blog: Taking a Stand as a Leader of Color!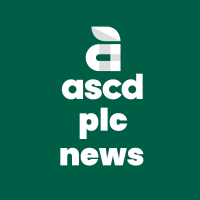 ASCDPLC NEWS
Community Member, Administrator, Moderator
Posts: 113
admin
Mary Rice-Boothe, EdD, has more than 25 years of experience in education as a teacher, principal, principal coach, curriculum designer, and equity officer. She currently serves as an executive director of curriculum development and equity at The Leadership Academy.

In this blog post she makes the case that when it comes to supporting students, neutrality isn't an option. The only thing wrong is doing nothing—and not working together. The person laying in the streets should be talking to the person at the leadership table so that their approaches can be supportive of one another. Individual strategies only move individuals; collective strategies move systems.

Read more about her vision for a liberatory education system here.