ASCD Blog: Powerful Student Care in Two Simple Words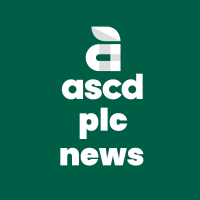 ASCDPLC NEWS
Community Member, Administrator, Moderator
Posts: 113
admin
Despite its emphasis on the individual, Powerful Student Care is not an individualistic approach. Our model is about co-creating a sense of community - a feeling and a set of relationships - with and among students that acknowledges difference. A community of difference, as defined in Educational Leadership by Carolyn M. Shields, is "not based on homogeneity but on respect for difference and on the absolute regard for the intrinsic worth of every individual."

We cultivate this sense of community guided by five tenets:

1. Each student is welcomed to be part of our community.
2. Each student is a valued member of our community.
3. Each student is here to do well.
4. Each student is here to develop self-efficacy and agency.
5. Each student is here to experience the joy of learning academically, socially, and emotionally.

Read the entire piece here.