Meet Witsby, the Ultimate Educator Empowerment Platform. It's PD in your Pocket!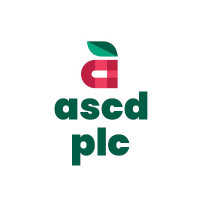 ASCD's Witsby is a mobile-optimized professional learning platform that is modernizing how educators learn, lead, and thrive! It equips your team with evidence-based, responsive professional learning and credentialing that's always within reach.

Witsby offers targeted, customizable learning with options to blend your district's content with a library of actionable videos, toolkits, and strategies created by ASCD experts. Ready-made, home-grown, or a mix of both. The choice is yours! As a result, educators get 24/7 access to searchable, self-directed professional learning content that's easy to consume anytime, anywhere, on any device, accessing job-embedded, bite-sized videos, courses, playlists and modules that fit into their busy schedules.

For 80 years, ASCD has provided a vibrant and trusted community for lifelong educator professional learning. With Witsby, we extend that commitment with innovation that meets school leaders and educators where they are and where they are going! Witsby's innovative platform provides analytics that matter, driving measurable outcomes so your team can achieve their full potential to teach and lead. A layered reporting system gives administrators insight into engagement progress and trends at the district, building, and classroom levels.

And now Witsby has been recognized for excellence by the International Academy of Digital Arts & Sciences' Webby Awards in the category of Websites and Mobile Sites! Only the top tier of some14,000 projects submitted in this year's competition obtained this recognition.

Each week we hold a free Witsby webinar so that you can take a tour of this amazing new professional learning interface. Come learn how districts across the country are using Witsby to support how educators learn, lead, and thrive!

Learn more here.