We are proud to announce the recipients of our Class of 2022 ASCD Emerging Leader Grants!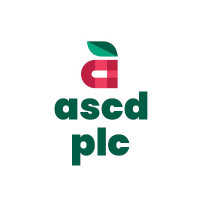 We are proud to announce the Class of 2022 recipients selected to receive funding through the ASCD Emerging Leader grant program:

Isabel Bozada-Jones, Coordinator of Deeper Learning for the Reynoldsburg, Ohio City Schools, whose proposal "Building an Advocacy & Influence Pathway" will structure a program providing dispositions, skills and experiences for Emerging Leaders to apply existing resources, and collectively imagine a future where all students have a modern, equitable, and high quality education. By the end of the project, all Emerging Leaders in the Influence and Advocacy pathway will have developed an artifact demonstrating how they used the strategies and skills they have learned to impact their communities.

Donna M Neary, English New Language and Social Studies Teacher for the Hamilton County, Tennessee Schools, and Apryl Taylor, Program Specialist in Secondary Social Studies for the Orange County, Florida Public Schools, who combined their efforts to develop "Embracing the Whole Child: Extending the WELCOME MAT (Masterfully Agentic-&-Actionable Teachers) with ten proven creative strategies and techniques created by their team in alignment with the Whole Child Action Plan, expanding it to become a tool available on a broader scale.

Carolyn Streets, Lead Teacher for the Yale Education Studies Program in New Haven, Connecticut, who submitted, "Building Equity in Pedagogy Social Justice Seminars" to promote collegial discussion, collaboration, and ideation on how social-political, economic, and power-systems favor or work against historically marginalized groups while building alignment with ASCD's mission to provide "practical, timely, affordable professional learning to help educators and instructional leaders provide students with a modern, equitable, and quality education."

Angello Villarreal, Spanish Teacher for Freehold Township, New Jersey High School, whose proposal, "Supportive School Environments through Student Safe Spaces" advances the practical application of social-emotional learning and student wellness working towards the mission of his school's Strategic Plan to "provide students with a safe, orderly, and supportive environment" in line with its Whole Child action plan to "initiate programs and structures that foster relation building between staff, staff and students, and among students".

All members of the Class of 2022 were invited to submit proposals for grant consideration, based on their work this year in one of five pathways. Applicants were encouraged to work with their pathways coaches in optimizing their proposals for submission. These four initiatives exemplify the action-oriented, student-centered, educator-centric approach these outstanding young leaders take in the important work they are doing in their respective parts of the country.

Grant recipients are required to report out their progress in the next eighteen months, and will be invited to showcase the results of their work on the ASCD Community platform.

We look forward to hearing great things ahead as a result of these impressive program proposals!

For additional information, contact Walter McKenzie, Senior Director for member Communities at

[email protected]

.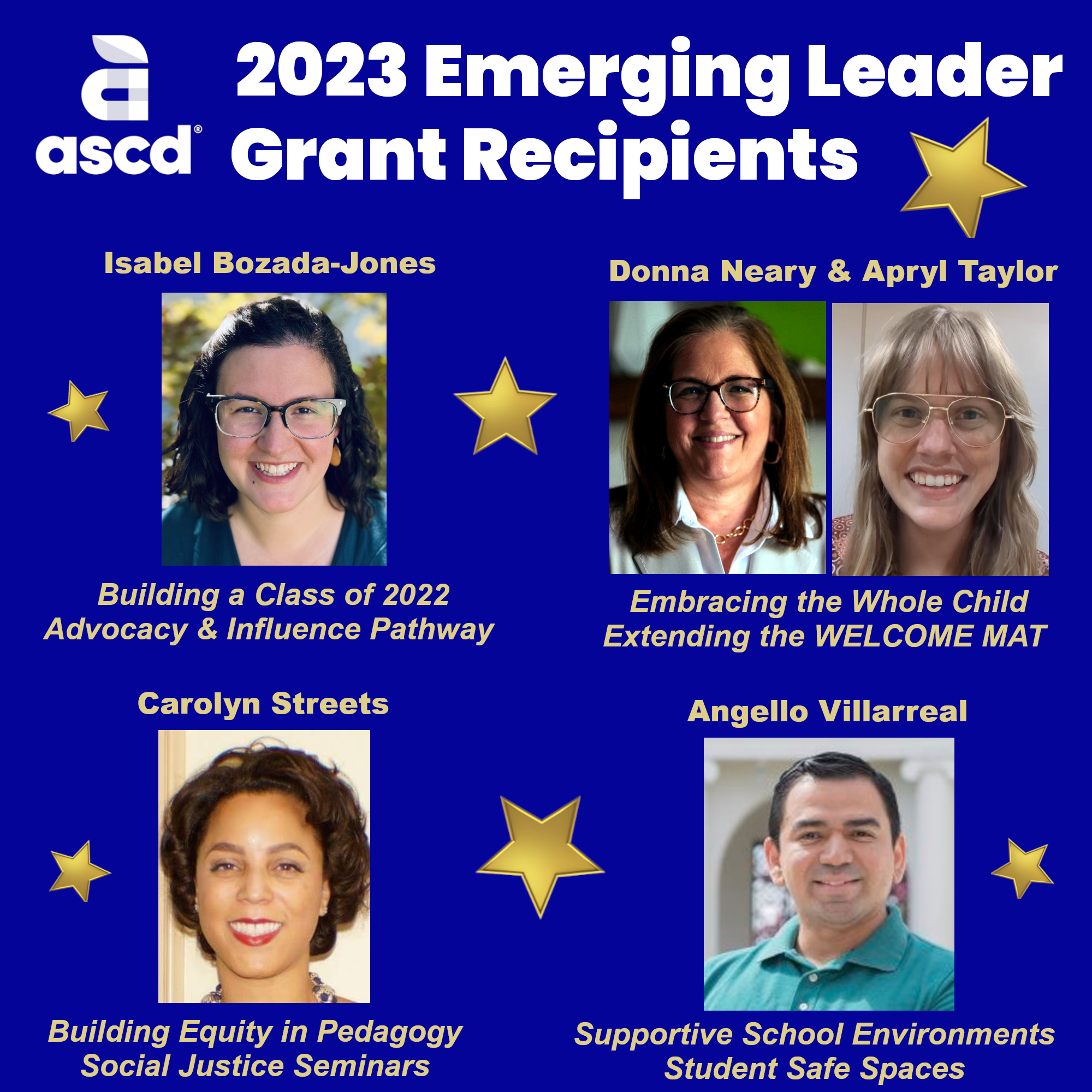 Comments