ASCD EdChamp Tiffany Hall named new principal of Northside Middle School!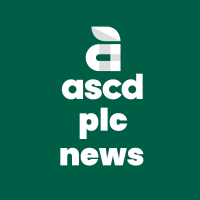 ASCDPLC NEWS
Community Member, Administrator, Moderator
Posts: 113
admin
@Tiffany Hall, an ASCD Champion in Education, is thrilled to become a member of the Lex2 "Champions for Children" team, committed to making a meaningful impact in the lives of young people. Tiffany is also a 2020 ASCD Emerging Leader.

She is honored to be the new principal of Northside Middle School in West Columbia, South Carolina, and she looks forward to working with Superintendent Hafner to advance her unwavering commitment and drive towards cultivating the holistic growth of students and endorsing her visionary approach.

Learn more here.