Trinidad and Tobago ASCD Celebrates the Leadership of Maureen Clement!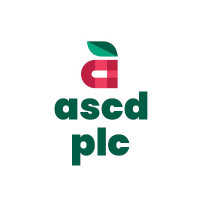 Trinidad and Tobago ASCD is proud to have @Maureen Clement as an executive board member making a difference in education, culture and community service. She has been a science educator for 40 years and is the only chartered science teacher in the western hemisphere. Well known in the sphere of music, Ms. Clement is also a Music Educator, adjudicator and conductor. She is the Vice Chairman of the Trinidad & Tobago Music Festival Association, Chairman of the Friends of Botanic Gardens of Trinidad & Tobago and Curriculum Advisor to the We Say Yes NGO. An active volunteer in the prison, Ms. Clement is on the Board of Prison Fellowship TT. Her life's motto is 'it is learned for the benefit of all'.

Ms. Clement is the recipient of a Chaconia Silver Medal, the second highest state decoration of the Republic of Trinidad and Tobago honoring long and meritorious service to promote national welfare or community spirit.

Trinidad and Tobago ASCD is proud to have such a diverse individual as an Executive member serving on the Leadership, Sustainability, Strategic Planning, Professional Learning and Community Committees. Ms. Clement was instrumental in the design of the association's Logo and the review of the association's constitution. Ms. Clement has represented the Association at international ASCD Conferences and Leadership Training in Virginia, USA. Learn more here.