ASCD Emerging Leader Christine Anderson publishes in AERA on Collective Efficacy!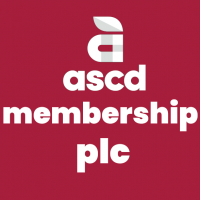 Christine Anderson EL22 published an article in AERA along with colleagues Kelly Summers, Ryan Kopatich and William Dwyer, "Collective Teacher Efficacy and Its Enabling Conditions: A Proposed Framework for Influencing Collective Efficacy in Schools," evaluating the relationship between collective efficacy and enabling school conditions and leadership.

Her review concludes that policymakers and district leaders should reexamine top-down school improvement processes that set goals through systems that are removed from teachers' voices and ownership. External accountability reform must be balanced with local responsiveness to address context-specific challenges that require consensus on a shared vision, strategic capacity-building, and ongoing collaboration.

Read the full piece here.


Comments