ASCD Emerging Leader Angello Villarreal Recognized by Monmouth University and Governor Phil Murphy!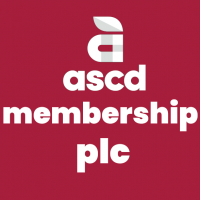 @Angello Villarreal EL22 is showcased in the Monmouth University School of Education journal, The Educator, for being named the 2022 Emerging PDS Leader by the National Association for Professional Development Schools, as well as an Emerging Leader by both ASCD and by American Association of Colleges for Teacher Education (AACTE).

In the two-page spread Angello shares, "You have a voice, even in a different language, and you are all empowered to do good in your communities."

Angello has also received a letter of congratulations from New Jersey Governor Phil Murphy recognizing his achievements.

See the full piece on pages 8 & 9 in The Educator here.


Comments